THE EXPERIENCE DESIGN STUDIO WRAPPED UP Q3 WITH SOME NEW FACES, CLIENT ADDITIONS, AND SITE LAUNCHES.
NEW CLIENTS
ORIGO Education. We are excited to begin working with ORIGO Education, an Australian-based company that is committed to making learning mathematics enjoyable and accessible to all students and their teachers. ORIGO Education specializes in common core elementary mathematics education and offers multiple products, including common core mathematics instruction, visual aids, printed learning materials, interactive digital resources, and professional learning.
Saluda Medical. We are excited to begin supporting Saluda Medical, a medical device company in the neuromodulation industry. Saluda Medical is a global medical device company focused on patient outcomes, science, and engineering to transform the neuromodulation industry through patented Closed-Loop Chronic Pain Therapy™️ technology based on the evoked compound action potential (ECAP).
LAUNCHED
Wynzora. XDS successfully developed and implemented the site launch for this shiny new brand. Take a closer look.
MySinusitis. We are honored to have executed another brand site for Intersect ENT, Inc, a chronic sinusitis education hub chock full of informative articles, assessments, and more. The new site is live now! Check it out.
PROPEL. We are proud to have helped Intersect ENT, Inc launch another brand site for the PROPEL Sinus Stent. Visit the new site.


XDS Cares
A big thank you to all of the XDSers who supported our Q3 XDS Cares Initiative. We are proud that we were able to contribute to this great local cause. Learn more about the 4ATX Foundation.
About 4ATX
Together, we can use the power of soccer to inspire, connect and mobilize Austin's next generation of leaders. 4ATX Foundation, the nonprofit arm of Austin FC, is dedicated to keeping Austin inclusive, vibrant, and confident for years to come. From building soccer pitches in underserved neighborhoods to teaching social-emotional learning through soccer, 4ATX Foundation aims to create the next generation of Austin leaders by providing opportunities for children of low-income families to learn and grow together on and off the pitch. Through its feature program, Verde Leaders, 4ATX Foundation is equipping teens from low-income Austin neighborhoods with the tools and community of support needed to thrive in today's world. Make a donation today to help build an equitable Central Texas community where all youth can become key stakeholders in Austin's future.
Donate Today To Lay the Roots for a Better Central Texas
NEW FACES
Say hello to some new faces at XDS! With new clients rolling in and the team gearing up for new and exciting projects, XDS is bolstering our digital marketing squad.
Jessica, Associate Digital Producer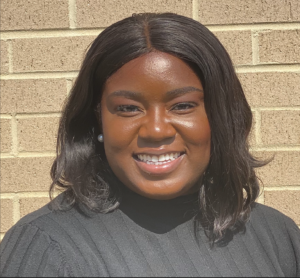 Q: If you could snap your fingers and become an expert in something, what would it be?
Coding, anyone who codes knows magic.
Q: Before working at XDS, what was the most unusual or interesting job you've ever had?
The summer of my sophomore year in college, I was a packer for a moving company (I didn't even know this role existed before then). It was interesting because, in this role, I would pack up the houses of military families before they moved to their next assignment. I met so many different people, from so many walks of life who had so much advice and wisdom to give to a young college student. A lot of their advice is still with me to this day. I wouldn't change a thing about that summer (even though the labor was intense).
Q: Why did you choose to work at XDS?
I chose to work for XDS because I saw a lot of opportunities. The opportunity to learn, grow, and be mentored by the best. The opportunity to work for an employer that would not only respect me but my time. And the opportunity to work with a great group of people!
Q: What trend do you hope makes a comeback?
Early 2000s alternative rock music!
Q: What's your favorite 90s movie?
Rodgers and Hammerstein's Cinderella (The Brandy and Whitney Huston version) I still have the VHS from when I was a kid!
Q: Which fictional family would you want to be part of?
It's a tie between The Winslows from Family Matters (yes, the T.V. show with Steve Urkel) or the Banks from Fresh Prince of Bel-Air!
Q: What's your superpower?
As a middle child, I have the ability to annoy my siblings without even trying. This is truly the gift that keeps on giving!
Q: What is your favorite quote?
"To inspire people don't show them YOUR superpowers, you show them THEIRS."
Alex, SEO Strategist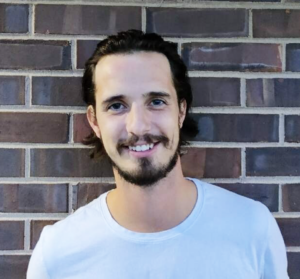 Q: When I'm not at work I'm…
Riding my bike through the nearest forest preserve trails, playing my bass guitar/piano, watching the Chicago Bulls take on the NBA, shooting pool with friends, or playing with my two kittens.
Q: If you could snap your fingers and become an expert in something, what would it be?
Golf. I have been playing my whole life, but I am still far from considering myself an expert.
Q: What's your favorite 90s movie?
Rookie Of The Year. It was always my dream, as a kid from Chicago, to play on the Chicago Cubs as a 12-year-old.
Q: If you could only eat one item for every meal for the rest of your life, what would it be?
Burritos.
Gerald, Paid Media Strategist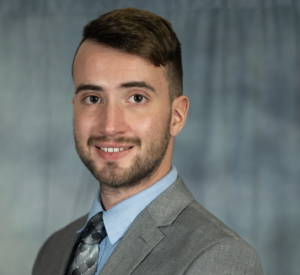 Q. When I'm not at work…
I'm planning on what country I would like to visit next.
Q: What's your favorite 90s movie?
Being a big horror fan I would say my favorite 90s movie was Scream.
Q. What do you love most about your craft?
I love the fact that it's always adapting and tends to change quickly.
Hot Topics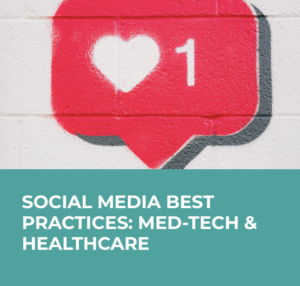 Best Practices: Social media is becoming the new normal in healthcare marketing.
Best Practices: ISI placement on healthcare websites.
Remote Research: Adaptable remote user research in today's digital landscape.
Join Our Team!
We're hiring! As we continue to grow and expand we are always on the lookout for tech talent and experience designers. Stay up to date with current XDS openings.
ABOUT XDS
Created with the purpose of providing big agency services without all the rigidness and overhead, The Experience Design Studio is a full-service East Coast-based digital agency that focuses on customer experience solutions in the health and wellness industry.
With strategy at our core, XDS makes our clients' tools and technology easy to use, engaging, and effective by looking at the complete customer experience – analyzing every touchpoint with the core focus of understanding how real people – patients, doctors, mothers, fathers, and payers interact with an experience.