The Experience Design Studio is busier than ever: new staff, new clients and a new hub in Austin, Texas means big things ahead for Team XDS.
Team XDS continues to grow and come together seamlessly to pump out top-notch work for our clients. We are extremely proud of all the hard work and dedication that goes into successfully launching these projects in what has been a crazy year. As we continue to onboard new clients in the healthcare community, our growth and focus this year has been on building brand voices for our clients in the digital landscape– especially in the world of social media, webinars, medical device product launches, and clinical trial recruitment.
New Clients
Theravance Biopharma US, Inc. Theravance works to transform the treatment of serious diseases through the discovery and development of organ-selective medicines designed to maximize patient benefit while minimizing patient risk. We are excited to begin supporting Theravance Biopharma US, Inc. across their digital initiatives.
ReCor Medical. We are proud to add ReCor Medical to our growing list of medical device clients. ReCor Medical is a medtech company that designs and manufactures the Paradise®️ System, an ultrasound ablation system for the treatment of hypertension, one of the most prevalent medical conditions.
Pliant Therapeutics. We are excited to partner with Pliant Therapeutics in creating the company's first intranet. Pliant's commitment is to bring hope to patients with fibrosis through the discovery and development of breakthrough therapies for fibrotic diseases. Their focus is to better understand the molecular drivers of fibrotic diseases and therefore unlock potentially safer and more effective therapies for patients.
Aerin Medical. Our partnership with Aerin Medical is off to a great start and we look forward to continuing to help the company achieve their social media and CRM goals. Aerin Medical's mission is to provide ENT physicians with tissue-sparing solutions for the treatment of nasal airway conditions to improve the quality of life of their patients.
Launched
VenSure. We continue to expand our relationship with Intersect ENT, which was recently purchased by Medtronic. We recently launched their new brand site for VenSure. VenSure Balloon Sinus Dilation System is the newest Intersect ENT product for chronic sinusitis.
Biomee. Check out the new Biomee website. XDS built an e-commerce experience focused on health and wellness products. The Biomee skin-care line was developed based on decades of research into the biology of the skin and experience with treating problem skin and inflammation that cause dry, sensitive, and itchy skin.
Prognomiq. Team XDS helped bring Prognomiq, a biotech startup brand, to life. PrognomiQ, Inc. is a company with a mission to reimagine early disease detection with the potential to impact millions of lives. We had to match their vision with impactful imagery that conveyed a sense of hope backed by the power of science, but we wanted to keep the focus on those people whose lives would be impacted. We chose a vibrant, energetic color palette with colorful gradients, backing high-contrast black and white imagery juxtaposing serious, important scientific content as a way of aligning with this new company's bold, disruptive mission.
Vesper Medical. Check out Vesper Medical's new and improved website. The task was to reposition and modernize the Vesper Medical website to highlight the Vesper DUO Venous Stent System®. The site has already picked up the Horizon Interactive and Hermes Awards.
Soundbite Medical Solutions, Inc. We had a blast creating a new website for Soundbite Medical Solutions, Inc. Soundbite is a medical device company, Montreal- and Sherbrooke-based, developing and commercializing proprietary wire-based devices and generator technology that delivers shockwave energy within the cardiovascular system to treat chronic total occlusions (CTO's).
Rubius Recruitment Websites
We've been busy here at XDS working hard for our Rubies. We've expanded Rubius Therapeutics' digital clinical trial recruitment hub in advance of the company entering into oncology clinical trials.
Cellular therapy for the potential treatment of solid-tumor cancers: Cellular therapy for the potential treatment of solid-tumor cancers
Cellular therapy for the potential treatment of relapsed/refractory AML: Cellular therapy for the potential treatment of relapsed/refractory AML
Potential treatment of human papillomavirus (HPV) 16-associated cancers: Potential treatment of human papillomavirus (HPV) 16-associated cancers

Certifications
We continue to expand our technical certifications which include becoming Veeva certified and a Hubspot Gold Partner!
Social Media
Our social media team has grown tremendously this year to accommodate the needs of our clients. As social media platforms evolve and change rapidly, healthcare brands must keep up, especially in a stay-at-home climate. It's time for healthcare and med-tech brands to adapt and build their brand in the digital landscape. Ready to join the conversation?
XDS Cares
For the second quarter of 2021, as part of our XDS Cares initiative, we chose to support Furkids Animal Rescue & Shelters in their 19th Anniversary Celebration. Being the animal-loving company we are, team XDS donated an auction basket for the event, with the theme "Dog's Day at the Beach."
Women In Tech
Statistics tell us the tech industry is struggling to be diverse and is severely lacking in females. We are proud to say that team XDS is currently 70% women. Our female XDSers range from developers to digital producers, designers, strategists, analysts, and marketers. Say hello to our Female Tech-XDSers.
Awards
Hermes Creative Awards
Prognomiq | Gold. Arcus Bio | Gold. Aria CV | Platinum. Vesper Medical | Honorable Mention. Pumpernicks Deli | Honorable Mention.
Horizon Interactive Rewards
Vesper Medical New Website | Gold. Arcus Biosciences New Website | Gold. SINUVA New Website | Silver.

New Faces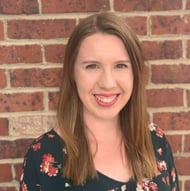 Emily, Digital Producer
Q: Before working at XDS, what was the most unusual or interesting job you've ever had?
I started teaching swimming when I was 14 years old and have had almost all pool-related jobs you can think of from lifeguard, to swim coach for a team of over 200 kids, to private instructor– I've done it all (and still continue to teach on occasion). I grew up swimming and love being able to share a life-saving skill with young kids!
Q: When I'm not at work I'm….
Outside somewhere, whether it's on a hike; swimming at the pool, beach, or lake; or at a vineyard; I love spending as much time as I can outdoors.
Q: Where are you from? Where have you been? Where do you want to go?
From: McLean, VA (right outside of Washington, DC)
Second Homes (aka places I live sometimes): Dallas, TX; Troutman, NC; and New Orleans, LA
Been: The Netherlands, Russia, Ireland, Tunisia, Spain, Italy, Costa Rica, Dominican Republic, Mexico, and a bunch of other places internationally and domestic!
Want to go: Right now, I just want to go home! I've been house-hopping since COVID began and am looking forward to settling down somewhere. Considering Austin, TX and Nashville, TN. However, I'm also getting married soon and have been tossing around possibly honeymooning in Morocco, Istanbul, or Greece!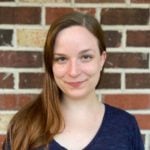 Bridget, Associate QA Analyst
Q: If you could only eat one item for every meal for the rest of your life, what would it be?
Ice cream. Absolutely my biggest weakness. Especially chocolate peanut butter or mint chocolate chip. Ooh, or peach with vanilla… I'm hungry.
Q: What is your favorite project that you've worked on in your professional career?
Back when I was in college, I worked with my professor on black hole research. We went to Arizona to collect data from a giant telescope and then I analyzed the photon output of different galaxies with active black holes. It was incredible and inspiring. One step closer to becoming a mad scientist!
Q: Where are you from? Where have you been? Where do you want to go?
I was born and raised in the Philly suburbs. I went to Germany to study abroad a few years ago and fell in love with it. I also got to see the Czech Republic and Austria. I plan on heading back to Germany to get my Master's degree in astrophysics once I have some money saved up. My dream is to travel the entire world. I am so fascinated by different cultures, and I am always amazed at how beautiful the earth is.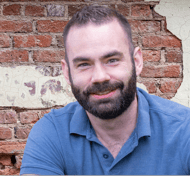 Mark, Developer
Q: Why did you choose to work at XDS?
I love taking an idea and developing it from design to completion, solving all of the little challenges along the way. At XDS I get to work alongside other amazing team members to realize a design. Seeing that completed website, which started out as an idea, is what drives me.
Q: What's your superpower?
Remembering a dog's name (but forgetting their owner's).
Q. When I'm not at work I'm….
Going for a hike (often with my Mom's dog), doing more web development, working on or playing a video game.
Join Our Team!
We're hiring! As we continue to grow and expand we are always on the lookout for tech talent and experience designers. Stay up to date with current XDS openings.
About The Experience Design Studio
The Experience Design Studio is an award-winning digitally native customer experience agency founded in 2017 by two agency veterans, bringing their collective creative, user experience, marketing, technology, and healthcare expertise together. XDS is a full-service digital agency providing strategy to creation, consulting, design, engineering, marketing, and analytics, with the aim of providing seamless customer, patient, and HCP experiences across all digital touchpoints, with common sense, sprinkled in. XDS is a Great Place to Work® certified company. To learn more about XDS visit madebyxds.com.