Remote UX Research – Accessible & Efficient
During the COVID-19 pandemic, many jobs have switched from brick and mortar workplaces to being fully remote. User research was no exception, but there hasn't been as severe of a communication hindrance. The process of conducting interviews and collecting qualitative user data has evolved in our increasingly remote world, pushing UX designers to create new ways to find and interpret information from end users.
This new climate has also allowed us to focus on collecting data without speaking to users face to face. We have turned to platforms such as Hotjar to track our users' movements on websites, as well as digital surveys to poll users. Using the logic-driven branching systems offered by platforms like SurveyMonkey and Typeform, UX designers are able to route users whose qualifications didn't meet our survey's needs to a thank you screen while routing those who did further into the survey to collect more specific data. Developing a humanized and automated survey allows us to gather quantitative user research data from a wide audience.
Oftentimes, user research interviews are held in-person and on-site to foster a productive environment for stakeholders. During the pandemic, XDS has pivoted with our clients to conduct interviews on video communication platforms.
A few remote perks we've noted during this past year:
Setting up times to meet virtually to speak to stakeholders has been more of a breeze now that most employees are well-versed in using technologies such as Zoom, Microsoft Teams, and Slack. This change has helped inform the ways we could present our questions and conduct interviews with stakeholders.
Sending links in digital chat spaces as well as screen-sharing has provided the UX team with a nimble remote communication process.
We've had success holding virtual focus groups as well as using online whiteboard platforms like Miro. Using this platform, we can pose our focus group questions on the digital whiteboard space for stakeholders to review as necessary, and discussions are recorded by the stakeholders themselves on the whiteboard. This has allowed us to review their answers well after user research focus groups in context, rather than relying solely on notes.

Recording our sessions has also made referencing our findings much easier and less stressful for the stakeholders. Most video chat platforms have

recording features

that are not as intrusive as having a camera set up in a room.
Online surveys related to healthcare are on the rise during COVID-19; increased survey engagement is always a positive! Digital surveys were already increasing in popularity before 2020; COVID-19 measures have increased online healthcare survey participation rates even more. (source)
Automated questionnaires with built-in logic allow for interview questions to be delivered to mass audiences.
Increased accessibility! User research data can easily be more inclusive now as UX researchers can reach anyone anywhere in the world quickly via digital communications.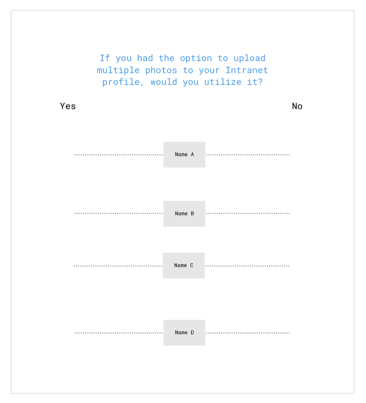 A few cons to remote user research:
With the growing pains for those who had never worked remotely before, we've seen our share of technical difficulties trying to lead users through new online platforms. It can be difficult to teach new digital platforms without in-person instruction. Introducing stakeholders to the platform Miro (a digital collaborative whiteboard solution) was also a point of contention as we've had to spend time teaching focus groups how to use the platform before we could begin research exercises.
Creating an energetic and comfortable space for group user research activities is more difficult virtually than in person. Fostering communication and creating a comfortable brainstorming environment is of vital importance to uncover the interpersonal information behind user pain points. In-person activities typically break the ice quicker than their digital substitutes.
Overall, the user research process has mostly remained intact without too many new obstacles during COVID-19. This pandemic has taught us to be resourceful and seek out innovative ways to do what we've already been doing while discovering new ways to collect data entirely to make the user's experiences the best they can be while capturing the insights our client's need.
DIFFERENT BY DESIGN
Aside from our resourcefulness, resolve, drive, and resilience combined with the utmost professionalism, our dedicated and highly experienced team has a hands-on approach and a relenting commitment to success. Meet The Team.